Yellow Naped Amazon Parrot
Yellow Naped Amazon Parrot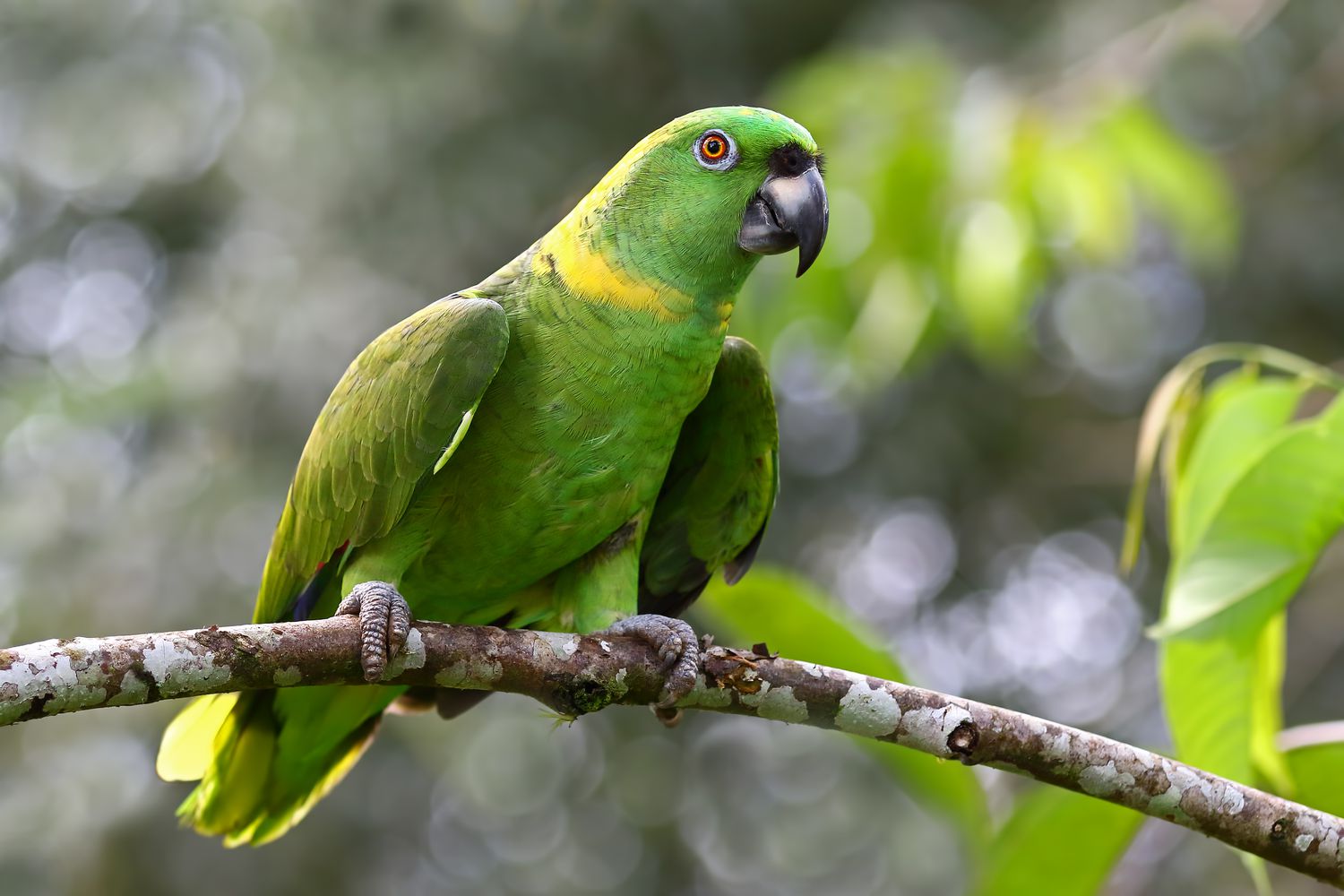 Range: Central America and Northern Southern America
Diet:

Herbivore including seeds, fruits, leaf buds and blossoms
Yellow Naped Amazons are distinguished bu its green forehead and crown with the yellow band across the lower neck.
Yellow Naped Amazon Parrots are great mimics and will mimic speech and sounds.  They also have different dialects according to geographic boundaries and are less responsive to calls that are not of their same dialect.  Mated pairs will duet together in complex ways by producing precisely coordinated and synchronized sequences of calls.  Neighboring pairs will counter-duet with them and sometimes these displays get so heated that physical fights may occur.
Our Yellow Naped Amazon is named Moosalini.  Moose for short.  He was given to us by a local exotic bird rescue.  He came in knowing how to say "Hi" "Hello" and "Hello pretty bird" that he will sometimes say or sing.  If there is too much noise going around him, he will start screaming as well to let others know of his discomfort.