Moluccan Cockatoo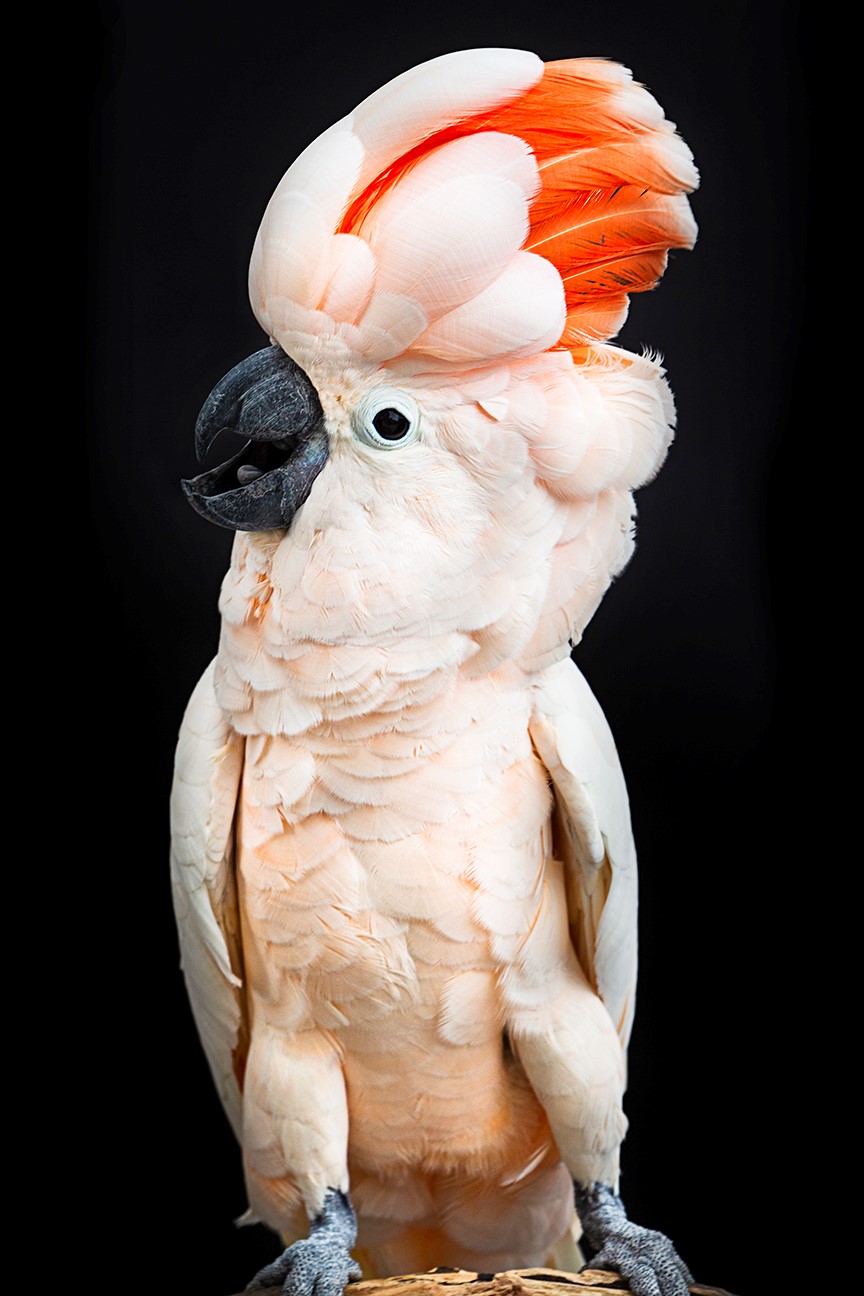 Diet:

Mainly of seeds, fruit and coconuts
The Moluccan Cockatoo is also known as the Salmon Crested Cockatoo because of the salmon colored feathers that are on the back of their necks underneath the crest.  The crest is the section of feathers that they are able to move upwards or flatten depending on their emotions.  These birds are among the largest of the white cockatoos.
They are very east to tame and train and they are able to learn many mimics of many sounds. The Moluccan Cockatoo are one of the loudest birds with calls up to 129 decibels and they have a consistent need to chew.
Our Moluccan Cockatoo is named Mickey.  He was given to us by a local exotic bird rescue.  He is very playful and affectionate and loves the attention of anyone and will show off by dancing and bobbing his head.  Mickey came in learning how to make many songbird noises and is learning the scream from the children that come to see him.